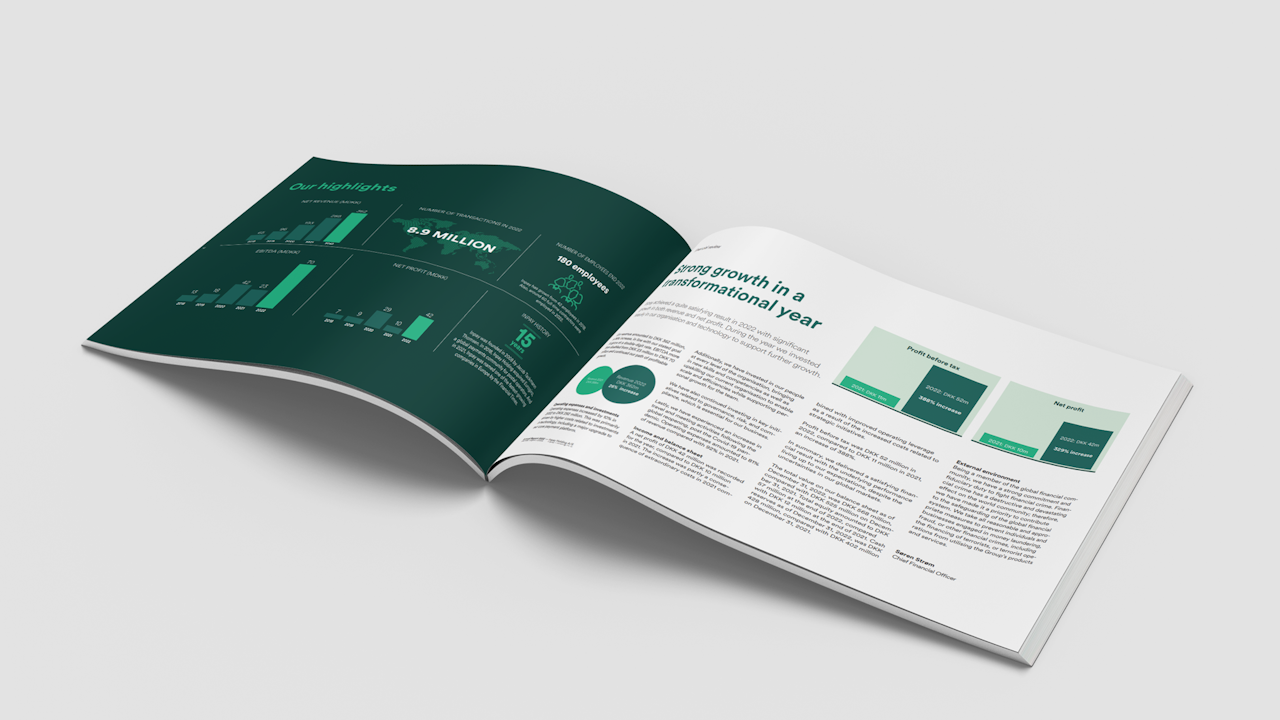 Press release · 2023-03-27
Inpay Annual Report, 2022: Record results from one of Europe's fastest growing Fintechs
We are proud to announce our Annual Report for the fiscal year 2022, where we truly gained momentum.
With a revenue of 362 million Danish kroner and a net profit of 42 million Danish kroner, we have presented a growth in earnings of 388 percent before tax. 
Our company underwent a major transformation during 2022. We took significant steps by investing in employees, technology, and leadership. We believe there are significant opportunities in the market and the Annual Report presents our strategy going forward. 
We will continue to deliver value for customers, society, and stakeholders through our ability to handle complex payments securely, swiftly, and cost-effectively. Our strategy going forward is based in on four key areas of focus: Cross-border payments in complex markets, a secure global network, increased customer engagement, and a passionate culture with professionals driven to make a difference. With this, we will continue to expand further towards the goal of democratizing payments in every corner of the world. 
To read the full Annual Report for 2022:
For any inquiries, please don't hesitate to reach out at: [email protected]