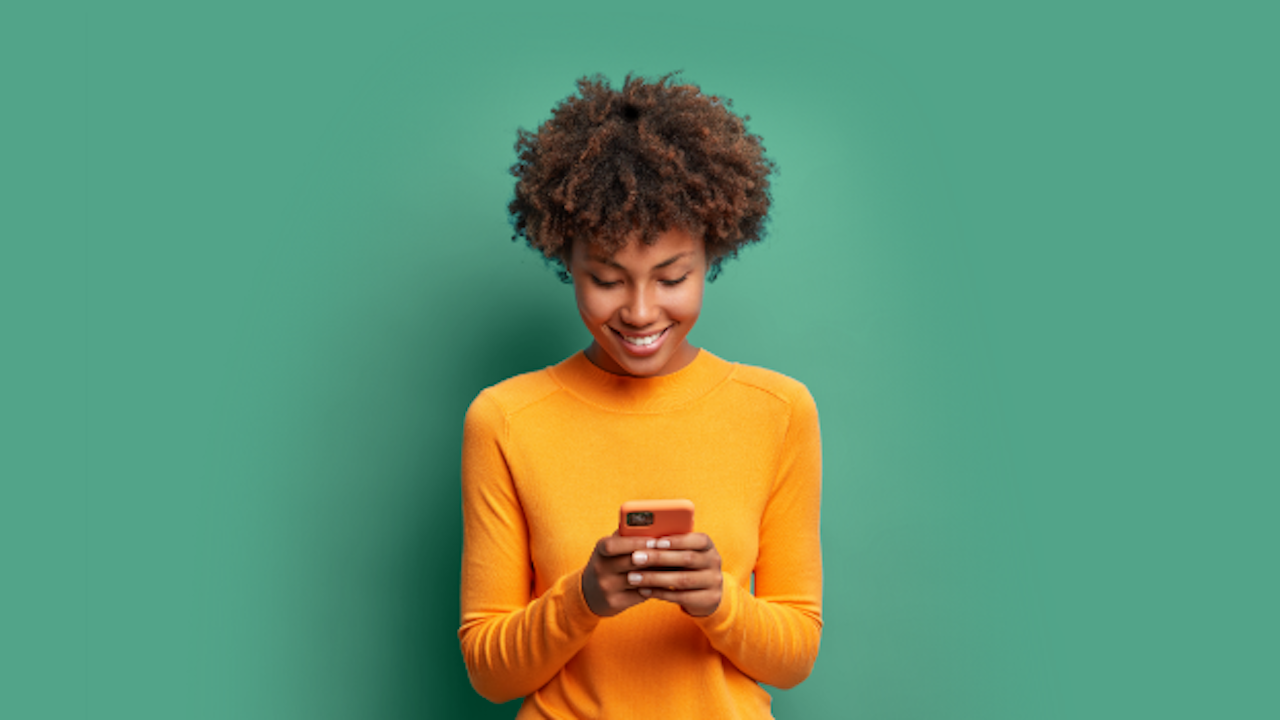 Press release · 2023-02-22
Inpay Launches PostalPay App - Bringing Affordable Money Transfer Services to Uganda
Kampala – 22nd February 2023
Money transfers from Europe to Uganda can now be made quickly, securely and up to four times cheaper, thanks to an app launched by cross-border payments company Inpay and its subsidiary Eurogiro, the global postal network. The PostalPay app app is being launched in partnership with PostBank Uganda and Posta Uganda through a project co-financed by the UN's International Fund for Agricultural Development (IFAD).
The PostalPay app was developed by Inpay and Eurogiro in collaboration with PostBank Uganda and Posta Uganda, and allows people located in the EU to send money home in a cheaper, faster, and safer way from their mobile phones.
Money sent using PostalPay can either be instantly transferred to a Postbank Uganda account or received for cash pick-up in many PostBank Uganda and Posta Uganda locations.
Remittances and cross border payments can typically take days or longer and incur high fees, meaning the families and loved ones of Ugandans working abroad get less of the often hard-earned money being sent home.
"We believe that being a part of positive social change is a strong measure of overall business success," the CEO of Inpay, Thomas Jul, said. "Providing an easier and more affordable way for the market to adopt this service is a big part of ensuring a more inclusive financial system. A system that caters to all members of society regardless of their background or circumstances."
Jul says Inpay's technology for cross-border payments significantly cuts the costs of remittances to 2.5 per cent, helping migrant workers get a fairer service and drives the company's mission to democratize payments in every part of the world.  Cross-border payments have driven Inpay's rapid growth since 2018.
"We are incredibly grateful for the cooperation with IFAD, the EU, and our partners in Uganda on this joint project. We look forward to working with local members of the Ugandan community in the Netherlands and Sweden to further support the apps uptake," he said.
In 2021, remittance flows to Uganda (up to US$1,1 billion) represented almost 2.7 percent of its national GDP. Uganda ranks in the top 10 remittance-recipient countries in Sub-Saharan Africa.
"These remittances are a lifeline for rural people yet the cost of sending money to Uganda is still far above the Sustainable Development Goal (SDG) Target 10.C of reducing the cost of migrants' remittances to 2.5 per cent by 2030. Mobile channels offer a great opportunity to achieve this goal," said Pedro de Vasconcelos, Manager of the Financing Facility for Remittances at IFAD.
"We are delighted to work with Inpay and Eurogiro on this project, to promote financial inclusion in marginal rural areas; as accessing key financial products such as savings or credit is a key enabler to achieve any of the SDGs. Inpay has market-proven technology providing low-cost and secure cross-border payments – and,  through Eurogiro, access to the global postal network, making it a valuable partner," added De Vasconcelos.
The CEO of PostBank Uganda, Julius Kakeeto, noted that: "PostBank has a network of 55 branches across the country. These are complemented by over 400 PostAgents, 60 smart ATMs and 4 contact centres. This partnership fits right into our financial inclusion agenda, and I am glad that we are driving it with reputable organizations that are geared towards the same goal."
Posta Uganda's Managing Director, James Arinaitwe, added: "Posta Uganda is grateful for this partnership opportunity with IFAD, Eurogiro and PostBank Uganda. We pledge to harness our longstanding assets and resources to push this agenda forward and ease access to finances for Ugandans back at home."
As part of its PRIME Africa initiative, co-financed by the European Union, and with additional support from the Government of Luxembourg, IFAD is providing a EUR 369,000 grant for a period of 18 months to support the launch of the new app in the Netherlands and Sweden, two important European markets with established Ugandan expatriate communities. Inpay and Eurogiro are jointly contributing EUR 172,000.
The project builds upon a previous IFAD grant to PostBank Uganda (PBU) and Posta Uganda in 2017. This grant extended financial services, including remittances, to the rural and refugee communities, supported the refurbishment of 30 post offices, opened new branches and procured mobile cash management vans in rural areas.
About Inpay
Inpay offers low-cost, fast, and secure multi-currency cross-border payments. With Inpay's cutting-edge technology and a network covering 100+ countries, financial institutions, NGOs, and businesses can make international payments as quickly and simply as a domestic bank transfer. Inpay was recognized in 2021 by the Financial Times as the fastest growing company in Denmark and one of the fastest growing Fin-Techs in Europe.
Inpay is a Danish-owned company headquartered in Denmark with offices in both Copenhagen and London and global network in 100+ countries.
About Eurogiro
Established in 1993, Eurogiro has a long and respected history in connecting the world's postal networks. Today it has a vast global reach and connects more than postal operators in more than 50 countries, helping them increase revenue streams, connect with other financial services providers, and support their positions at the heart of the community.
About IFAD
IFAD is an international financial institution and a United Nations specialized agency. Based in Rome – the United Nations food and agriculture hub – IFAD invests in rural people, empowering them to reduce poverty, increase food security, improve nutrition and strengthen resilience. Since 1978, we have provided more than US$24 billion in grants and low-interest loans to fund projects in developing countries. 
Through its Financing Facility for Remittances (FFR), IFAD's multi-donor facility, IFAD aims to maximise the impact of remittances on development and to promote migrants' engagement in their countries of origin. Since 2006, FFR has mobilised over US$ 65 million, funding over 70 projects in over 45 countries.
IFAD's PRIME programme
Co-financed by the European Union, the Platform for Remittances, Investments and Migrants' Entrepreneurship in Africa (PRIME Africa), addresses development opportunities through innovations, partnerships, and scalable products that promote cheaper, faster, and safer remittance transfers.
By maximizing the impact of remittances for millions of families, PRIME Africa is fostering local economic opportunities in seven Africa countries (Ghana, Kenya, Morocco, Senegal, South Africa, The Gambia, and Uganda).
About PostBank
PostBank Uganda (PBU) is a limited liability company whose shares are owned by the Government of Uganda through the Ministry of Finance, Planning and Economic Development.
The Bank was founded in 1998 as a Credit Institution but has since grown to become a fully-fledged commercial bank and boast of 55 branches countrywide, stretching from Yumbe to Kabale, from Kotido to Masaka, and over 400 PostAgents.
It has branches, and contact centers in Amolatar, Anaka, Arua, Bombo, Bugolobi, Bukedea, Bweyale, City Branch, Entebbe, Fort Portal, Forest Mall, Gulu Hoima, Iganga, Jinja, Kabale, Bishop Stuart, Kakiri. Kampala Rd, Kamwenge, Kanungu, Kapchorwa, Kasese, Kayunga, Kitgum, Kotido, Kyazanga, Lacor, Lira, Makerere, Masaka, Masindi, Mbale, Mbarara, Moroto, Mubende, Mukono, Nakasongola, Ndeeba, Ntungamo, Pakwach, Soroti, Usafi, Wandegeya, William Street, Yumbe, Kagadi, Butogota, Kamdini, Rushere, Ishaka, and Manafwa.
About Posta Uganda
Uganda Post Ltd. was corporatized in 1998 after the unbundling of Uganda Posts and Telecommunications Corporation (UPTC).  Posta Uganda is a designated postal operator with a network of more than 50 offices country-wide and provides a wide range of services including e-government, e-commerce, bank agency, payment agency, international remittances, philately, mobile telecom, bus transport, courier, and express services for mail and parcels.