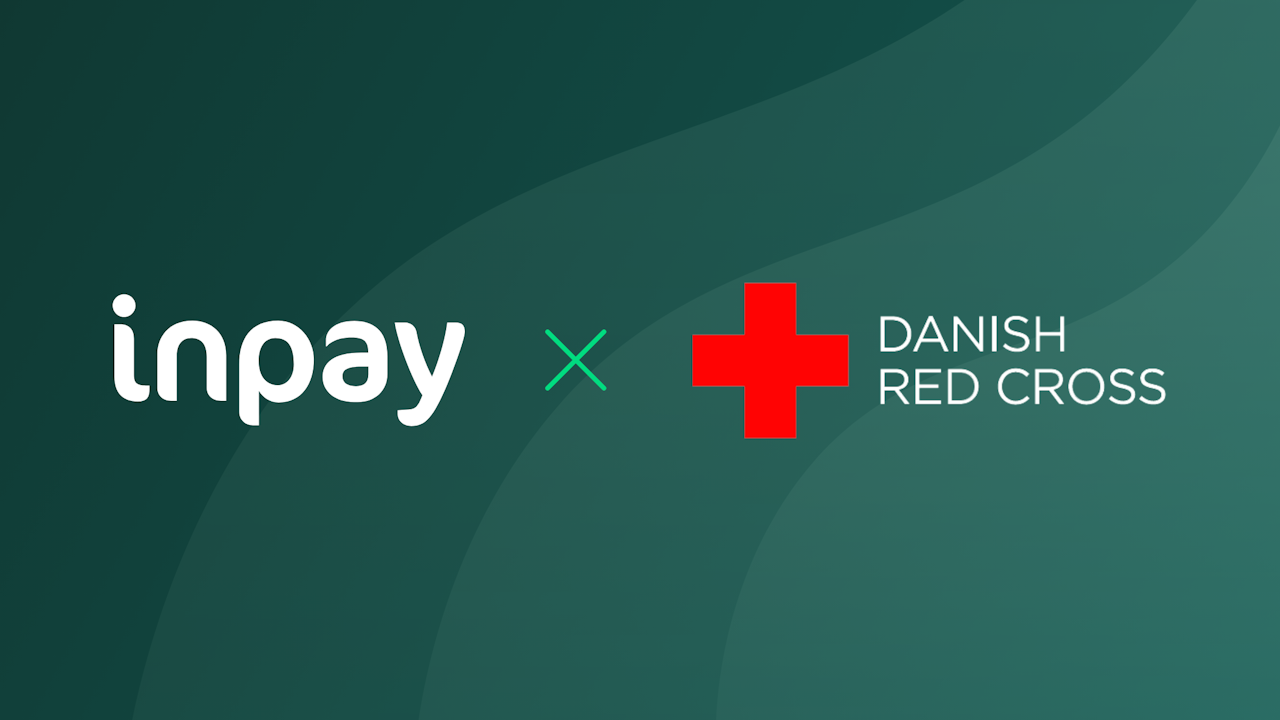 Press release · 2023-09-07
The Red Cross and Danish fintech company Inpay partner to reach more countries for emergency aid funding.
The Red Cross in Denmark has entered into a new partnership with fintech company, Inpay, which offers solutions for international money transfers. The agreement means that the Red Cross saves several million Danish kroner annually, which can be used directly for humanitarian work.
Inpay's solution is based on a tech-enabled network of global financial institutions, making it safer, faster and more cost-effective to send money internationally than it has been historically.
Transferring money abroad can often be slow, unreliable, and associated with high fees. This is also a challenge for the Red Cross, as it can take a long time and be expensive to get funds to people in need of humanitarian aid in countries in Africa, Asia, or other places where traditional international money transfers often struggle to reach.
Myanmar is one of the countries where it has been challenging to deliver aid to those in need. Much of the population there struggles to build a decent life, facing a range of challenges due to climate disasters, including severe flooding.
Significant problems in countries often correlate to difficulties in getting funds to the people who need them the most. This is why the Red Cross has sought better options to transfer money quickly, safely and at a lower cost, especially to Myanmar.
The collaboration with Inpay has provided solutions to these challenges. The Red Cross can now transfer funds directly to partners in Myanmar via Inpay much faster and less costly than before. The savings free up more funds for emergency aid, benefiting those in need. Initially, the solution includes Myanmar, Bangladesh and Ethiopia, with the goal of expanding the new payment solution to other countries where the Red Cross is active and traditional bank transfers struggle to reach.
"The Red Cross works in countries where regular bank transfers are not always possible. This means that it can be both expensive and challenging to get funds to some of our programs. We are pleased that with Inpay, we have found a partner that can complement our regular banking collaboration and ensure reliable, fast and low-cost transfers in local currency to places like Myanmar, Bangladesh, and Ethiopia. We look forward to expanding the partnership to include even more countries where regular bank transfers do not reach," says Louise Isafold, CFO of the Red Cross.
The advantages that the Red Cross gains from the agreement are a direct result of Inpay's innovative system, which consists of an extensive network of local banks distributed worldwide. This enables rapid transfers with significantly lower costs compared to international bank fees. Additionally, the Red Cross can pay the transferred the amount in local currency, avoiding high currency exchange fees. Inpay is an authorised payment service provider in the EU and is regulated by the Danish Financial Supervisory Authority.
"We're pleased that Inpay's technology solutions can help the Red Cross get, often lifesaving, aid to those in greatest need – quickly, safely and with significantly lower costs than before. We want to expand this type of collaboration to more organisations facing similar challenges and contribute to helping more people in distress. It's our way of making a small difference for the many," says Thomas Jul, CEO of Inpay.
About the Red Cross in Denmark
The Red Cross is the world's largest humanitarian movement, with around 16 million volunteers distributed across 192 countries. In Denmark, the Red Cross has 40,000 volunteers.
About Inpay
The Danish fintech company, Inpay, offers fast, secure, and cost-effective cross-border payments. With Inpay's modern technology and broad global network, financial institutions, NGOs, and businesses can make international payments as fast and straightforward as domestic bank transfers. Inpay was recognized in 2021 by the Financial Times as the fastest-growing company in Denmark and the sixth fastest-growing fintech company in Europe. Inpay is regulated by the Danish Financial Supervisory Authority.