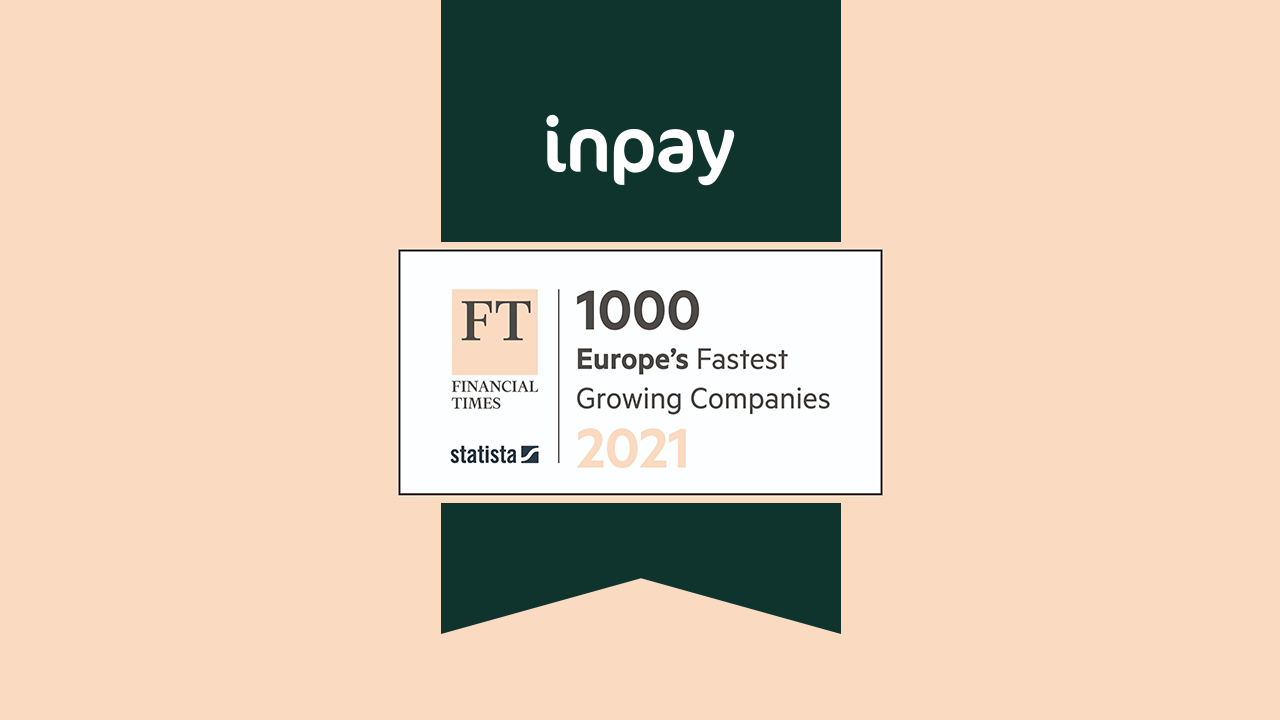 Article · 2021-03-02
Inpay is one of the fastest growing companies in Europe
Inpay is one of the fastest growing companies in Europe
Inpay has been named one the fastest growing companies in Europe out of millions of enterprises in the region in the annual FT1000 business rankings.
The British business publication, the Financial Times, completed months of intensive database research and directly contacting tens of thousands of European enterprises.
Not only did Inpay rank 508th of all companies in Europe, it was also recognised as the fourth fastest growing company in Denmark.
Founded in 2008, Inpay offers secure, fast and cost-effective cross-country payments to financial Institutions, companies and postal organizations worldwide.
The company now employs more than 100 people of more than 33 nationalities and processes millions of transactions each year.
Jacob Tackmann Thomsen, Founder and CEO, said: "It's testament to the hardworking employees at Inpay, our customers and partners, that we've been able to achieve this. Our goal is to make the flow of international payments cost efficient, fast, compliant and secure. We're delighted to have been recognized by the Financial Times, along with the other impressive companies in Europe.
"We will continue to demonstrate this impressive growth and deliver great results to all that work with us. The position is based on results from 2016 to 2019, which means the company will hopefully reach an even higher position next year thanks to our record-breaking 2020."
You can see the full list of companies by clicking here here.